Our innovations have touch points and are utilized throughout all areas of Bantrel: Engineering, Procurement, Quality, Health Safety and Environment, Document Management, Construction Progressing, and Turnover.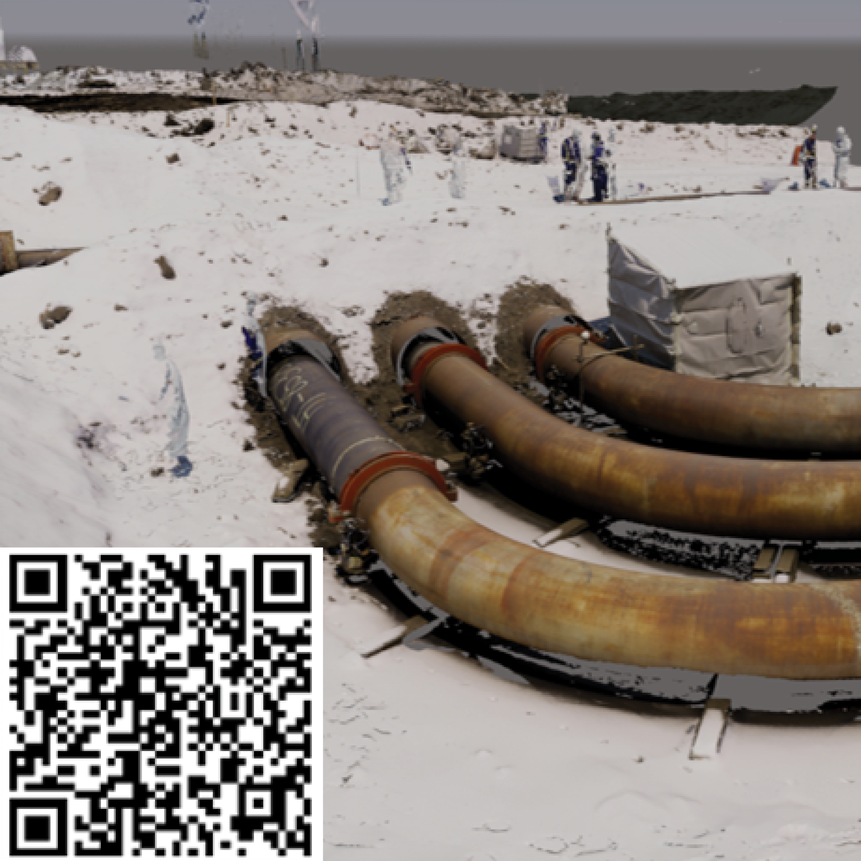 Bantrel Cloud Fusion
Laser scans are a very powerful tool for visualizing the latest site condition, particularly where an associated 3D model is outdated or non-existent. However, the resulting "point cloud" files, while rich with data, demand substantial memory and are difficult to work with when integrated in the 3D design environment. Bantrel has developed a process which allows us to convert those point clouds into photorealistic 3D solids, which can be isolated and manipulated virtually and in parallel with the physical asset, using standard project design review tools, with a typical 90% reduction in file size. Bantrel Cloud FusionTM brings the site into the design environment, resulting in greater project clarity for a broader stakeholder group, and it is how we execute our brownfield projects.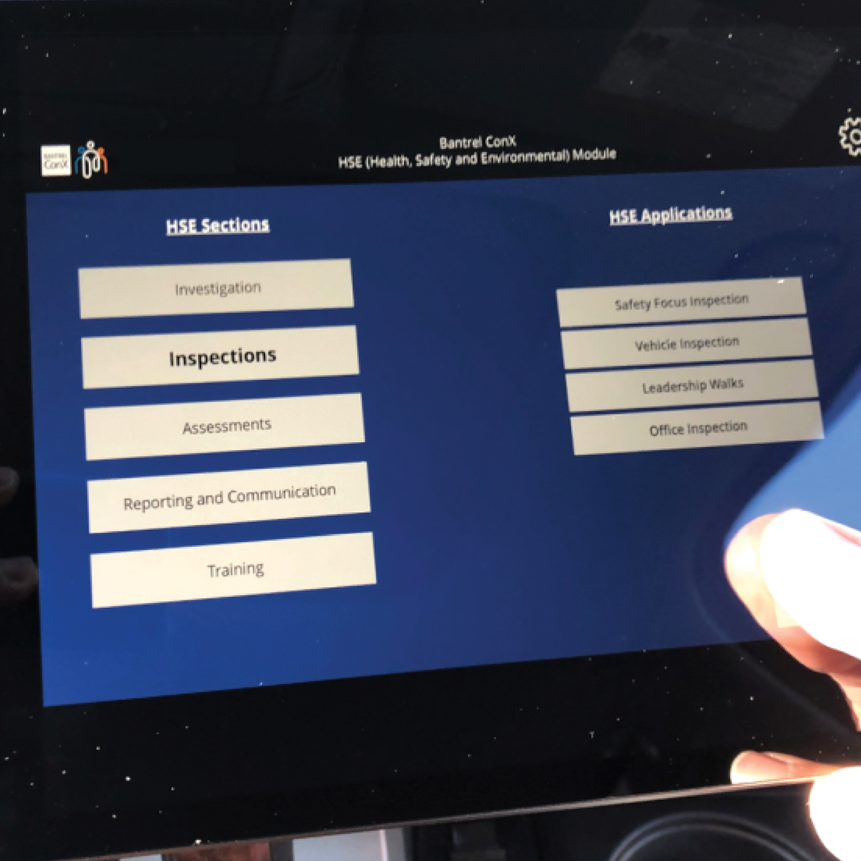 Bantrel ConX
Our construction teams were challenged by the inefficiency of having to return to the field office to submit or retrieve project data. From this "pain point", Bantrel ConXTM was born. Bantrel ConXTM is a suite of mobile applications which allow for real-time exchange of project data, by both office and field personnel. With its roots in Construction-based HSE, Quality, and Field Engineering, Bantrel ConXTM continues to grow, with efficient and connected touchpoints throughout the Engineering, Procurement, and Construction lifecycle.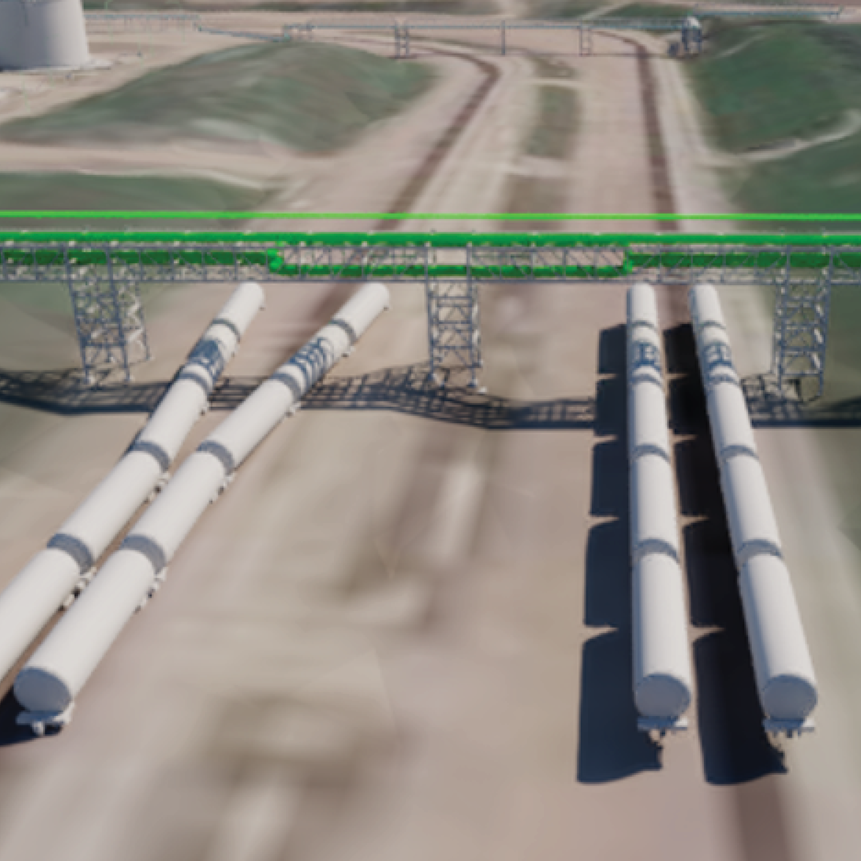 Bantrel Ground Cover
Bantrel Ground CoverTM is a process by which we "cover" your 3D scanned TIN (Triangulated Irregular Network) topographical grading model (typically obtained from LiDAR grading scans) with a high-resolution satellite image, viewable in typical 3D design review software. Our project clients benefit from an immediate and remarkable familiarity with their project landscape, integrated with the 3D design model. When it comes to an enhanced 3D representation of your site topography, Bantrel has got you covered.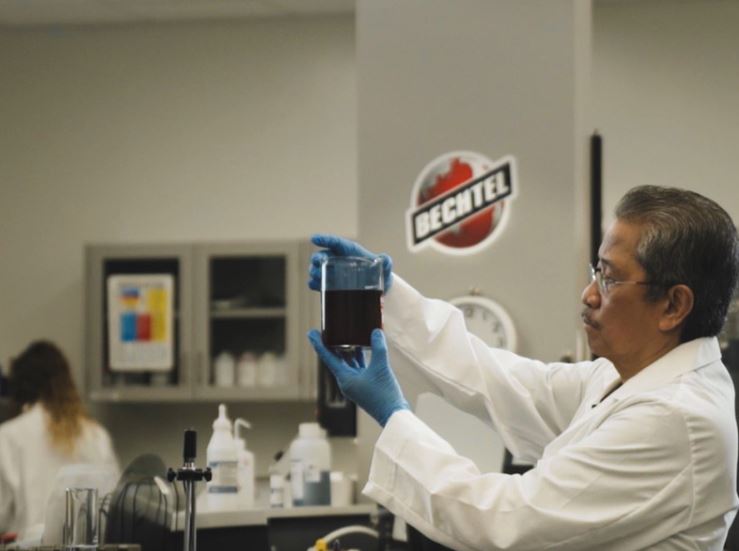 Energy Technologies & Solutions
While Bantrel has its share of process experts, we also work collaboratively with the Bechtel Energy Technology & Solutions (BETS) group. BETS provides technology and subject matter experts, focused on delivering for our customers as they tackle the challenges of the energy transition.