Bantrel self-performs all major aspects of EPC planning, design, procurement, and execution. We differentiate ourselves in the competitive environment by self-performing and controlling your project's critical path, assembling a team with operability, maintainability and constructability expertise, and overlaying our proprietary systems and tools that aid transparency and collaboration. This approach de-risks your project and provides predictable and consistent results.

"EPC integration" starts with engineering, operations, maintenance, and construction collaboration at the earliest concept stages of a project and carries right through to commissioning and start-up. Our integrated approach improves client performance and return on capital investments, as our delivery model allows direct access and control of resources required for projects while minimizing third-party interfaces.
Strong Front-End Design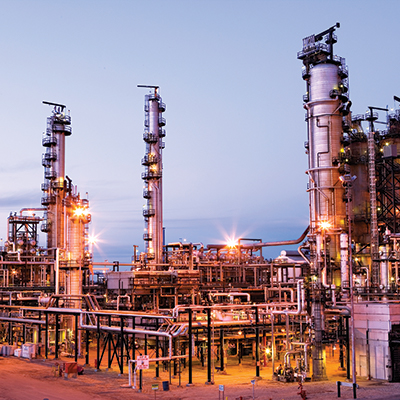 The objective of the front-end gating process is to de-risk your project development by incorporating constructability, sustainability, operability, and maintainability considerations into your project. A thorough understanding of the project objectives as it relates to the scope, and actively managing project risks will result in an accurate cost estimate.
Bantrel has process specialists that have extensive experience with front-end engineering design, including preliminary process simulation, equipment sizing, technology selection, licensor evaluation, and selection. Study categories often include heat integration, energy conservation, equipment or process optimization, flare mitigation, utility sourcing, integration, carbon intensity reduction, reliability improvements, emission reduction, product spec improvement, and feedstock flexibility analysis.
Similarly, conceptual through feasibility studies are often required to progress work scopes for the Civil/Architectural, Electrical, Instrumentation, and Piping & Plant Layout disciplines, with these projects often requiring a greater emphasis on retrofit/brownfield considerations. Our specialists lean on a combination of their technical knowledge and operating plant experience to ensure options are accurately evaluated.
Central to all studies is the concept of sustainability and the carbon economics of future projects.

Construction-Driven EPC Execution
Bantrel utilizes a construction-centric execution methodology that was developed in concert with our clients over several years. It allows for the planning of several projects, including sequencing and access availability, but also balancing priorities and resources in a concurrent multi-project delivery environment. This process starts with engineering at the earliest concept stages in a project and carries through to commissioning and start-up. Engineering deliverables are aligned with construction and procurement at the forefront of the design development process through the deployment of teams that contain experts from all fenctional groups.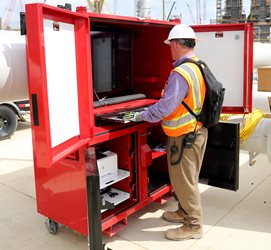 We are one of the few firms in the world that can deliver the full range of services to our customers — from conceptual master plans and FEED through EPC, commissioning, start-up, and operational support. No job is too small or too big, ttoo complex, or too remote. Our various execution models all derive their principles from an integrated EPC model with all critical resources under one cohesive umbrella. We understand the importance of controlling the critical path and controlling all the requisite resources in-house so that they can be deployed to support a schedule. This EPC approach integrateds constructability, operability, and maintainability early into the front-end process.
Bantrel applies this philosophy to all our projects regardless of the execution strategy, whether E, EP, EPCM or EPC — this drives an element of consistency and predictability. Done correctly, incorporating constructability, operability, and maintainability into the front-end results in industry-leading rework numbers of less than 1%.