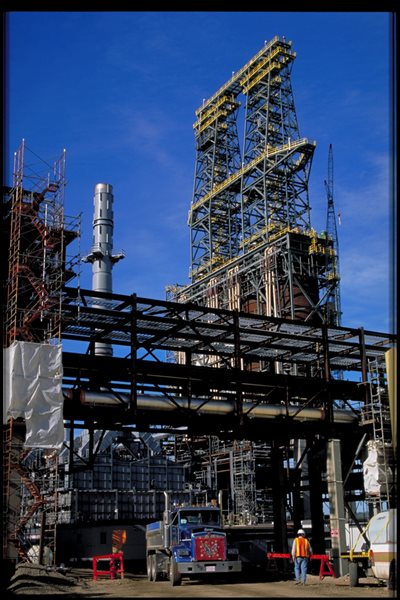 In 1992 Suncor Energy Inc. unveiled a strategic plan to improve its long-term profitability and to make its operating costs competitive with those of Canada's top producers of conventional crude oil. By year end 1998 a series of initiatives including fixed plant expansion and the new Steepbank Mine increased production capacity to 94,000 barrels per calendar day (b/cd). The Production Enhancement Project, (PEP) plant capacity objectives were to increase to 130,000 b/cd by 2001. Project Millennium was the next stage in this series of growth initiatives.

Project Millennium increased Oil Sands production capacity by 95,000 b/cd. Approximately 80% of the incremental crude is hydrotreated, resulting in a product suite that includes approximately 54,000 b/cd sweet crude, 20,000b/cd diesel and 21,000 b/cd sour crude.

The project was engineered and constructed through a joint project venture environment, which embraced a set of guiding principles with Bantrel Inc. and two other engineering companies. Bantrel Inc. also executed the construction in a separate joint venture within Millennium Construction Contractors, (MCC).

Project Millennium includes an expanded mine, mining equipment, increased steam and utilities support and expanded extraction and upgrading facilities. The project utilizes known technology, leveraging past successes to optimize the design and operability of the new facility. In addition, over the fence options were utilized, such as incremental power and steam, camp facilities and pipeline transportation. FEED and EP services for a 95,000 b/d oil sands production capacity expansion, including a delayed Coker unit, gas recovery unit, diluent recovery unit, naphtha hydrotreater, diesel hydrotreater, gas compressors, gas oil unit, and utilities and off sties inclusive of process control rooms, substations, electrical power distribution, instrumentation, process water, fire water, potable water plant and distribution, water sewage plant, compressed air, communications, surge pond, flare system, Modules, pre-engineered buildings, HVAC, pipeline corridor, and the North and South tank farms and blending facilities.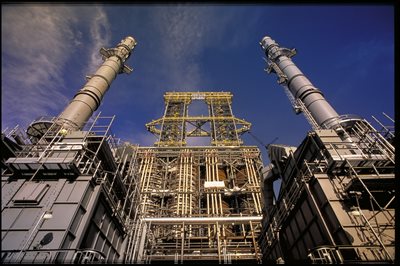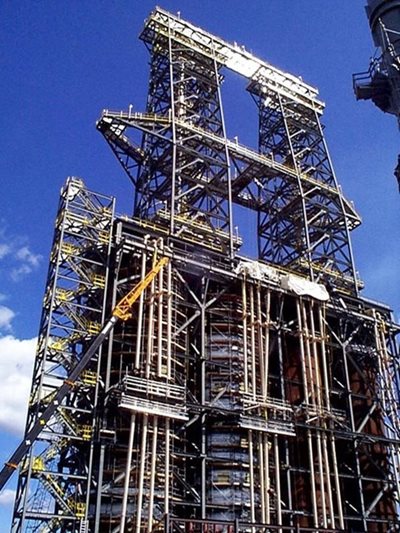 Services Provided
Engineering
Procurement
Construction