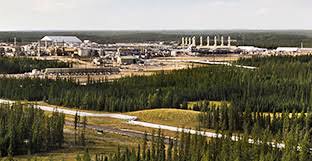 Bantrel was retained by Cenvous to complete the EPCM of the Bear Lake Battrery Project in 2012. This Project's mandate was to allow for processing of recovered polymer flood emulsion to produce 5000 sm³/d of crude oil product.
The project consisted of a new processing battery which separates sales oil from the incoming three phase feed stream. The battery consists of inlet separation and treating, glycol heating, product and recovered water storage, oily water separation, vapour recovery and produced gas compression, miscellaneous utility supply systems, a flare system, and a number of process/non-process buildings. The project also included a separate LACT facility which includes custody transfer metering and pipeline pumps.
The project was mechanically complete by November 2014.
Services Provided
Engineering
Procurement
Construction Management
Completed By