Bantrel personnel played a key role in supporting Bechtel's contract to manage the rebuilding of Kuwait's civilian infrastructure and oil production facilities after the 1991 Persian Gulf War. The full spectrum of Bantrel's project management, engineering, procurement and construction management capability/resources was used to fill key roles within the Bechtel organization in Kuwait. The first Bantrel employee arrived within three months of the end of the fighting, and our work force peaked at approximately 70 management and engineering/technical personnel.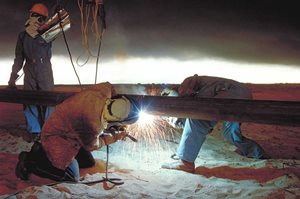 Bantrel personnel played important roles in the rehabilitation of the following production facilities: production well flow lines; oil/gas separation; crude de-salters; crude storage tanks; condensate recovery; off-gas compression; gas pipeline booster stations; expanding tank farms; marine loading.
In addition, Bantrel was involved in design and construction of the following infrastructure facilities: office buildings; control buildings; maintenance buildings; recreation facilities; electrical power restoration; oil reclamation; brackish water distribution; fire protection.
As a result of Bechtel's efforts, strongly supported by Bantrel's team, approximately 2.5 million barrels/day of oil production capacity, equivalent to approximately 80% of Kuwait's pre-war production, was restored by September 1992.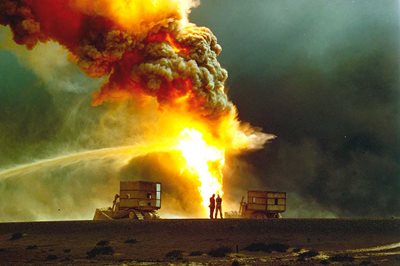 Services Provided
Completed By